10 Restaurants To Hit In Hoboken
Everybody who has been to Hoboken knows that we're famous for our Italian delis and pizzerias, but there is so much more great food than just Italian in the sixth borough. Everywhere you turn in Hoboken, there's a new restaurant popping up that it may even seem overwhelming to some people - so we are here to help! Here's a list we've compiled of some of our favorite restaurants in the mile square city!
1. La Isla (104 Washington Street & 25 12th Street)
"Havana meets Miami in Hoboken!" La Isla is a Cuban comfort food restaurant. Although it is very popular for Sunday brunch, La Isla is open for all meals and serves the best Cuban sandwich, chicken, and steaks in town. According to their website, their Sunday brunch is a "divine reason to skip church." La Isla was even featured on the Food Network's "Diners, Drive-ins, and Dives!"
2. Fiore's Deli (414 Adams Street)
Hoboken is chock full of Italian delis that specialist in sandwiches and homemade mozzarella cheese. Two in part stand out from the pack, the first being Fiore's Deli - it's famous for it's incredible mozzarella, but what puts Fiore's above the rest is its hot roast beef hero with mozzarella and gravy (take note; it's only available on Thursday and Saturday and lines are usually out the door). It is easily the best sandwich in Hoboken.
3. Lisa's Deli (901 Park Avenue)
The other top-tier Italian deli is Lisa's. This family-owned old school joint is also known for its homemade mozzarella, and is your spot in Hoboken for the perfect Italian hero. Their go-to sandwich is of course "the Lisa's," a sandwich on fresh Italian bread piled high with ham, salami, pepperoni, mozzarella (obviously), and all the fix-ins you could hope for.
4. Pilsener Haus and Biergarten (1422 Grand Street)
One of Hoboken's best spots to hang out and grab a beer (or several), Pilsener Haus and Biergarten is home to authentic German food and an awesome beer selection. The pretzels are huge, and so is the space, making it a great spot for a group gathering of any kind, especially with its large communal dining tables. If you need a mid-week de-stressor, Pilsner Haus offers half-price beer and food on Tuesday nights.
5. Augustino's (1104 Washington Street)
Without a doubt the best red sauce Italian restaurant in Hoboken, Augustino's will remind you of Sunday night dinners in your Nonna's dining room. With its close quarters and loud staff, Augustino's has a firm grasp on all your Italian favorites, from mussels to brasciole. Remember to make your reservations months in advance as Augustino's only seats about 25 and is always packed. Don't forget to bring cash, as this Hoboken favorite doesn't accept plastic.
6. Cucharamama (233 Clinton Street)
Cucharamama is a high-end South American restaurant run by award-winning chef/author/restaurateur, Maricel Presilla. Although it can be pricey and you may have to wait hours for a table, you will realize it is absolutely worth it once you taste Presilla's divine cuisine. The best thing about Cucharamama is that you'll never get bored with the menu because it is so large, it would take you several dozen visits to try every entree it has to offer.
7. Benny Tudino's (622 Washington Street)
An iconic pizzeria, Benny Tudino's, or simply Benny's, has been serving up Hoboken's largest and tastiest slices for almost 50 years. Benny's is especially great for after a late night at the many bars in Hoboken, when you need something to soak up all that alcohol. Up until his passing this past year, Benny Tudino himself could always be seen sitting at the first table, sipping espresso, greeting everyone who entered like they were family.
8. The Madison Bar & Grill (1316 Washington Street)
With the best Sunday brunch buffet Hoboken has to offer, the Madison is a great place to bring the family, have a business lunch, or take out that special someone. The Madison is always a favorite for Mother's Day or Father's Day brunch with its extensive buffet, which includes a carving station and chocolate fountain! If you are going there for dinner, be sure to start off with their famous French onion soup dumplings, you will not be disappointed!
9. Arthurs (237 Washington Street)
The motto of Arthurs, "the more the merrier," is very fitting when you see its portion sizes. Famous for its enormous steaks and colossal burgers, Arthurs is the place to go when you're craving a heaping helping of meat. They also serve fresh fish daily. This family-run restaurant is truly a Hoboken landmark.
10. Precious Chinese Cuisine (128 Washington Street)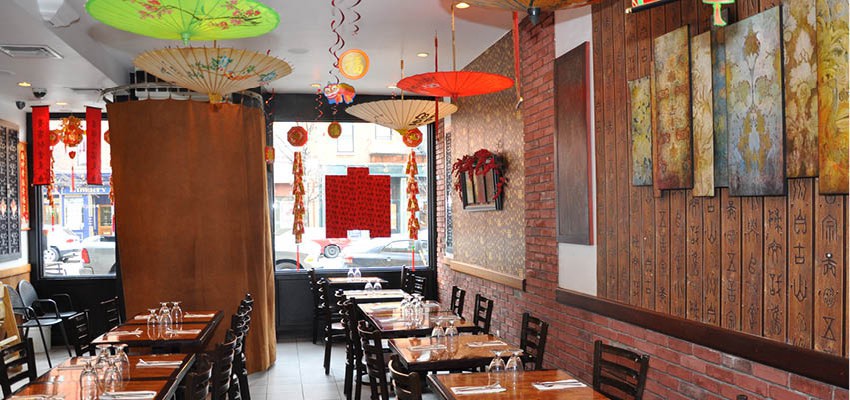 If you're looking for a nice, sit down Chinese restaurant with great food, Precious is the place for you. Precious also offers sushi and a handful or Japanese and Thai dishes. One of the best things about Precious is the fact that it is BYOB and conveniently located right next to a liquor store, so the location couldn't be better. Not feeling like leaving home, Precious also offers a speedy delivery.
As the top Coldwell Banker Agent in New Jersey, Jill is a proven expert in the real estate industry. Her commitment to excellence takes customer service to unprecedented heights. Armed with knowle....