Penthouse In Hoboken Vs Studio In Manhattan Or Brooklyn
Today in Hoboken, you can buy a one bedroom PENTHOUSE listed at $474,900. New construction, open concept, private balcony, roof deck, gym, and a transportation stop AT your building. PATH from Hoboken is 8 minutes to the West Village and 10 minutes to The World Trade Center. An average STUDIO is $485,000 in Manhattan and $426,000 in Brooklyn.
Or you can move to Jackson Heights in Queens, and have great access to La Guardia airport...
Call us.
Curious about the value of your home? Click here.
To see more properties, click here.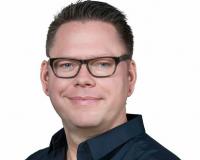 With a degree in Design Marketing from Parsons School of Design, Jeremy Lindberg took the fashion world by storm for 18 years. He successfully worked his way through Paris, Los Angeles, and New York ....