One thing potential Jersey City renters and buyers, especially from Manhattan and Brooklyn, are constantly asking is, "how are the schools"? We as realtors are not allowed to give our opinions on various schools in different areas of Jersey City. Thankfully the New York Times has published another article with some resources for parents, and other helpful information for those interested in Jersey City living!
Here are some practical points from the New York Times article:
- Dr. Robert E. McNair Academic High School in Downtown Jersey City is currently ranked #3 in the state, according to U.S. News & World Report.
- The New Jersey Department of Education lists 12 charter schools in Jersey City. Click here for the Public Schools website.
- There are more than 30 private schools listed on Private School Review in Jersey City.
- Here's a snapshot of Jersey City Past & Present.
Buyers: prices are highest downtown, which includes the waterfront. Of the condos (the largest category of sales there) that sold downtown between January and May, the median price was $670,000, up from $583,500 during the same period in 2015.
On June 1, there were 529 residential properties on the market throughout Jersey City, with a median asking price of $399,000. Listings ranged from a two-bedroom one-bath condominium in Journal Square for $55,000 to multi-million dollar homes downtown.

Renters: prices also skew to the river. The median monthly rent in May for waterfront rentals was $3,000; the rest of downtown was $2,695; Journal Square was $1,825; and the Heights was $1,650.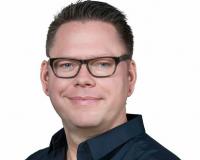 With a degree in Design Marketing from Parsons School of Design, Jeremy Lindberg took the fashion world by storm for 18 years. He successfully worked his way through Paris, Los Angeles, and New York ....