Hoboken charter school earns honors in national Competition
Elysian Students Win C-SPAN Award for Fourth Time - Hoboken, NJ Patch
A video made by students from the Elysian Charter School stood out among almost 2,000 applications in this year's C-SPAN 2013 StudentCam Competition.
For the fourth time, students from the charter school have won a top award in the competition.
Sixth Grade students Nathan Blumenfeld and Ireland Tavarez won Honorary Mention for their short film "The Unemployment Rate." Theirs was one of 1,893 submissions.
C-SPAN's Pam McGorry presented the award to Blumenfeld and Tavarez last week. Mayor Dawn Zimmer was present to to congratulate the winners.
In their video, Blumenfeld and Tavarez asked three questions: Why is the unemployment rate so high?; How can we create more jobs? and Do you think the unemployment rate will grow or shrink in the coming years?"
C-SPAN's annual video documentary competition, designed for students in grades 6-12, requires students to think about issues that affect the country.
This year, the topic was "Message to the President." Filmmakers were asked to focus on an issue that they believed the President of the United States should address in 2013 and explain why they believe the issue is important.
http://hoboken.patch.com/articles/elysian-students-win-c-span-award-for-fourth-time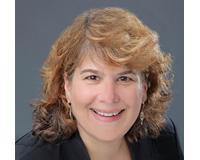 Lauren Blumenfeld is a professional and knows how to get it done. She has been a Realtor since 2008 and has helped hundreds of families buy and sell their home or investment property. As a pivotal mem....