4 Reasons Your Home Is Not Selling
It happens often, you're home has been on the market for months and for some reason you are getting little to no bites. So, what is the problem.. why isn't your home selling?
1. The Price Isn't Right
One of the most important steps in selling your home is getting pricing advice from a seasoned listing agent who knows the market and knows how to properly price and market your home for the best results. Pricing a home is a science that involves many steps such as pulling comps, tracking market movements, and taking stock of current inventory. With our experience and knowledge, our group has effectively priced hundreds of homes in just a few years that have resulted in bidding wars and top dollar offers.
2. You Aren't Marketing Your Home Properly

Nowadays simply putting a sign in front or your house or apartment building and posting a couple of pictures online will not get you very far. Modern real estate is much more involved and each property needs a customized marketing plan. Prior to listing your home, our group will make sure your home is staged and will set up professional photography/videography and a 3D virtual tour if necessary. Once your home hits the market, it will be listed on our website as well as hundreds of national and regional real estate websites, local classified websites and in the Multiple Listing Service to ensure your home gets maximum online exposure. We also send out geographical mailers and employ targeted Ads on Facebook and other social media platforms as needed. Real Estate Marketing is constantly evolving and we are committed to staying ahead of the curve.
3. You Skimped Out On Necessary Repairs

Buyers will notice more things than you realize. Skimping on things that need fixing will make buyers worry about how much extra those items are going to cost them to repair over and above the purchase price. Make sure that if you are spending money, it's on necessary repairs that will bring in the offers. If you are unsure which fixes to make first, ask your agent (who is hopefully us)!
4. You're Not Presenting A Blank Canvas

Staging a home is extremely important in the home selling process. Your home must be presented in such a way that a buyer can easily imagine themselves living there. Less is more! A good place to start is by decluttering and tidying the kids' rooms and removing any family photographs or personal items. The goal is to make your home as neutral as possible and presenting your home a a blank canvas for a prospective buyer. See our staging checklist for helpful tips to get your home ready to sell!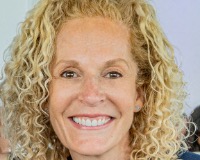 Jill Biggs leads the top-producing real estate team in Hudson County, N.J., a booming market located just outside of New York City. With more than a decade of experience serving Hoboken, Jersey City a....