Hoboken Elysian Charter School Bidding For Good
Elysian Charter School of Hoboken is an innovative k-8, free public charter school, located in Hoboken, NJ. At Elysian, their small size - 288 students, 16 students in a class focuses on the whole child. The school's goal is to educate and inspire children to become curious, lifelong learners.
http://www.ecsnj.org/
My two boys attend this wonderful school. Eli is 5th grader and Nathan is a 7th grader. This Friday night is their annual fundraiser. Please consider supporting the school and their annual fundraising event. If you can't make the event, please look at some the great items they are auctioning off.
https://www.biddingforgood.com/auction/AuctionHome.action?vhost=elysiancharterauction
Lauren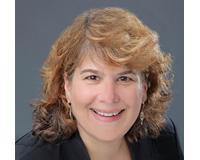 Lauren Blumenfeld is a professional and knows how to get it done. She has been a Realtor since 2008 and has helped hundreds of families buy and sell their home or investment property. As a pivotal mem....