A New Weapon For Bidding Wars New York Times
Recently many of my clients have participated in bidding wars. The New York Times wrote about the challenges of winning a bidding war. Below is an excellent article about using a pre-underwriting. If you have any further questions about the process, please contact Glen Lemeshev from Vanguard Funding. They offer this service
along with this, they offer a 10 day commitment and a 30 day close that they can use in their negotiations in bidding wars.
http://nyti.ms/1gY0coP
Glen Lemeshev
Vanguard Funding
75 Madison Lane12 fl
New York, NY 10038
877-659-1256 x111

917-727-4530

glemeshev@vanguardfunding.net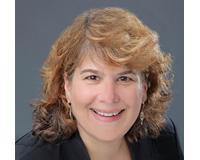 Lauren Blumenfeld is a professional and knows how to get it done. She has been a Realtor since 2008 and has helped hundreds of families buy and sell their home or investment property. As a pivotal mem....