Annual Hoboken House Tour
Come meet Jill Biggs and Lauren Blumenfeld on The Annual Hoboken House Tour on Sunday, Oct. 26, will feature eight to 10 homes and condos graciously opened to visitors by Museum supporters to help us raise funds. Every year, the tour offers a fresh selection of traditional and contemporary homes and condos furnished in a wide range of styles. From turn-of-the century craftsmanship to the beautiful views from a waterfront loft apartment, the tour allows Hoboken to show off its eclectic array of home spaces. Some homes display a designer's touch; others feature the unique tastes and collections of the homeowners.This year, highlights include:
A classic Victorian brownstone, lovingly restored with loads of period detail, and updated with modern conveniences
A super-modern home with concrete walls, floors and counters, and exposed ductwork, in the Renzo Piano style
An eclectic condo with a tropical feel, including giant indoor palm trees, and decor that reflects the homeowner's world travels.
Bonus stops on Stevens campus, including Hoxie House and the Stevens Family collection at the Samuel C. Williams library.
https://www.hobokenmuseum.org/events/calendar-of-events/october/house-tour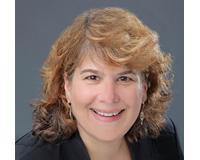 Lauren Blumenfeld is a professional and knows how to get it done. She has been a Realtor since 2008 and has helped hundreds of families buy and sell their home or investment property. As a pivotal mem....