Annual Hoboken House Tour October 25
Historic or mod, Hoboken's homes have an individual style. See up to ten beautiful brownstones and condos in this annual rite of fall.
The Annual Hoboken House Tour on Sunday, Oct. 25, will feature up to 10 homes and condos graciously opened to visitors by Museum supporters to help us raise funds. (See highlights from the 2014 tour above, photographed by Lynn Hofher)
Every year, the tour offers a fresh selection of traditional and contemporary homes and condos furnished in a wide range of styles. From turn-of-the century craftsmanship to the beautiful views from a waterfront loft apartment, the tour allows Hoboken to show off its eclectic array of home spaces. Some homes display a designer's touch; others feature the unique tastes and collections of the homeowners.
Details: The self-guided tour takes about 2 to 3 hours on foot. Houses open at 10 a.m. and close at 4 p.m. Homes may be visited in any order. A map will be included in the House Tour booklet, available only on the day of the tour. Arrive no later than 2 pm if you intend to visit most of the homes. Tickets will not be sold after 2 pm.
NEW THIS YEAR, on the day of the tour, tickets and tour booklets may be picked up from either of two locations: at the Hoboken Historical Museum, 1301 Hudson St., or the Fire Department Museum, 213 Bloomfield St.
Tickets are $30 in advance, $40 on the day of the tour (Museum members pay $30). The tour is not recommended for children under age 12. And thanks for your support of the Hoboken Historical Museum!. Click Here to Buy Tickets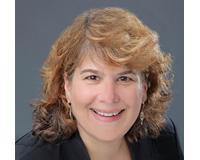 Lauren Blumenfeld is a professional and knows how to get it done. She has been a Realtor since 2008 and has helped hundreds of families buy and sell their home or investment property. As a pivotal mem....