Best Romantic Restaurants In Hoboken And Jersey City
If you have not ready made plans for Friday night - Valentine's Day...
Here is a recent article of romantic restaurants in Hoboken and Jersey City.
http://newyork.cbslocal.com/top-lists/best-romantic-restaurants-in-hoboken-and-jersey-city/#.UvuZnO6...
If you are looking for something else.. try Sabores in Hoboken
http://www.sabores-hoboken.com/valentinesday/
or Jersey City check out the recent Daily News article
http://nydn.us/1bVWw5J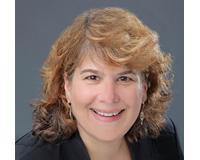 Lauren Blumenfeld is a professional and knows how to get it done. She has been a Realtor since 2008 and has helped hundreds of families buy and sell their home or investment property. As a pivotal mem....