Cascade Cafe Coming To Hoboken
The Manhattan-based cafe is opening a shop right near the Hoboken PATH station. The foot traffic coming in and out of the massive transportation hub should provide enough traction to make this a charming and successful business.
Per JerseyDigs.com: A storefront at 38 Hudson Place formerly occupied by a newsstand will soon be home to Cascade Café, which already has an NYC spot at the corner of 8th Avenue and 54th Street. The casual restaurant features a little bit of everything including a juice bar and smoothie factory, plus some organic coffees for on-the-go commuters.
The Cafe will also offer multiple options for breakfast and lunch, competing with the many take-out restaurants on 1st St on the corner right near the PATH
Several types of grilled cheese, tuna melts, Philly-style steak sandwiches, and quesadillas are also featured at Cascade Café's NYC spot, although how much of the menu will be crossing the Hudson River isn't clear. Their Manhattan hours of operation from 6 a.m. to 11 p.m. will likely be similar in Hoboken given their heavily-trafficked location. No firm opening date has been set. - per JerseyDigs.com
We look forward to trying a few dishes out! And you can never have enough coffee!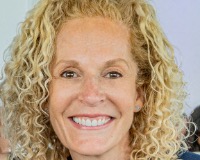 Jill Biggs leads the top-producing real estate team in Hudson County, N.J., a booming market located just outside of New York City. With more than a decade of experience serving Hoboken, Jersey City a....