Diwali Festival And Open Houses For The Weekend
http://www.suratiinc.com/Surati's 1st outdoor Diwali - The Festival of Lights on the Hoboken waterfront at Pier A will be held on Saturday, October 10th from 4 pm - 11 pm.

FREE to the public. Featuring live entertainment, special performances by the Surati team, The Ramayana and the Story of Diwali, vendors, fireworks, arts, crafts, cash bar, surprises, DJ, dancing, community fun and festivities.

Weekend Open Houses
Saturday 1- 3 pm
725 Jefferson 2 bed + large deck
Sunday 1- 3 pm
725 Jefferson 2 bed + large deck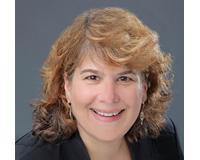 Lauren Blumenfeld is a professional and knows how to get it done. She has been a Realtor since 2008 and has helped hundreds of families buy and sell their home or investment property. As a pivotal mem....