Events To Attend This Fall In Hoboken And JC
Pitness in the park - September 30th 12pm-3pm
Stop by with your furry friends for raffles, music, adoptable dogs, a fitness class or just come by for some kisses and show your support for Pit Bulls! All proceeds go to New York Bully Crew, who work nonstop and eventually hope to end the stereotypes associated with the beautiful breed!
Hoboken home" class="fr-fin fr-tag">Hoboken House Tour Oct 22nd @ Hoboken Historical Museum
This annual tour will feature up to 10 homes and condos of various designs, architecture and decor. The self-guided tour opens goers eyes to the unique tastes and collections of Hoboken homeowners. Houses open at 10am and close at 4pm. This is a great weekend activity for those looking to buy/sell a home or those looking for inspiration! Tickets are $40 in advance and $50 the day of.
Hoboken harvest festival" class="fr-fin fr-tag" style="height: auto; max-width: 100%; vertical-align: top; border: 0px; box-sizing: content-box; cursor: pointer; z-index: 1; position: relative; display: block; overflow: auto; padding: 10px 0px; background-color: transparent; white-space: pre-wrap; font-family: "Trebuchet MS"; border-radius: 0px !important; min-width: 32px !important; min-height: 32px !important;">

Hoboken Harvest Festival Oct 21st @ Pier A
Who doesn't love FREE fun? Stop by Pier A in Hoboken for tons of activities for the whole family. Live music, arts & crafts, hay maze, rides, petting zoo, food drinks and of course, some of our favorite local vendors! Located just 1 block from all public transportation including: PATH, Hudson Bergen Lightrail, NJ Tranist trains & buses. 11 am - 3 pm.
Liberty Humane Society- Craft beer and Whiskey Festival Nov 11th @ Hoboken Elks Lodge
Drinking for dogs? I'm in. Come by, get your drank on and help raise money for the Liberty Humane Society! Join us and taste the best of what the area has to offer in beer, whiskey, wine and local food, and stay for the games contests, silent auction, 50 / 50 raffle, a jewelry stand and much more. All proceeds will go to benefit the Liberty Humane Society, whose mission is to foster a community of compassion and respect, and provide animals in need with a chance at a lifelong, loving home. 1-5pm
After the Harvest Wine & Food Event Oct 28th @ Culinary Arts Institute at Hudson County Community College
Just as the harvest season winds down, the inaugural "After the Harvest Wine & Food" event presented by Provident Bank has been launched. Enjoy wine sampling from at least six New Jersey wineries is featured; tastings, culinary pairings, wine tutorials and live music from 1 - 6 pm.
Festival of Lights - Diwali 2017 Oct 1st @ Montgomery & Greene St. Jersey City,
Another year of more excitement, more fun, and more Indian culture and traditions. The event features colorful costumes, joyful dances and thrilling live music. Family-fun, performances, vendors, raffles, food, henna, face painting, and more. FREE, rain or shine!
Artist & Maker Market Oct 14th 12pm-6pm @ Grove St Path Plaza
This super cool art market features over 600 participating artists in hundreds of venues that include private studios, galleries, local businesses, and pop-up and public spaces all around Jersey City. Walk around and admire all the different types of art, meet local artists, maybe buy some or even showcase your own!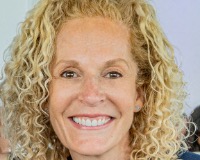 Jill Biggs leads the top-producing real estate team in Hudson County, N.J., a booming market located just outside of New York City. With more than a decade of experience serving Hoboken, Jersey City a....