HOBOKEN AND HAMILTON PARK FAMILY EGG HUNTS
THE GREAT EGG HUNT IN HAMILTON PARK
Saturday April 14th 10am-12pm
Join the Hamilton Park Neighborhood Association and JCFamilies for The Great Egg Hunt in Hamilton
Park. Egg Hunt Begins at 10am. For Ages 8 and under. Special activities and participation from Cocoa Bakery, Camp River Bend, Girl Scout Troop 12026, Gymboree, Jersey City Children's Theater and Two Boots Pizza. The HPNA will be collecting monetary donations for Hudson County CASA.
www.hudsoncountycasa.org
. Sponsored by Carepoint (Rain date Sun 4/15)
HOBOKEN FAMILY ALLIANCE
Spring Fling Egg Hunt, Saturday, April 12, 2014
Time: Saturday, April 12, 2014 (raindate April 13, 2014) 10 am-12 pm.

Location: Columbus Park, Clinton Street, between 9th & 10th Streets, Hoboken.

Cost: Free for HFA members; $5 suggested donation for non-members.Activities include: A stroll through the Spring Farm Egg Hunt (Find eggs and turn them in for a bag of goodies!); Bunny-hop and egg races; and "Guess the number of Jellybeans" contest for a bike giveaway.Special thanks to Freeholder Anthony Romano for donating jellybeans and two bicycles for the contest.The egg hunts will be continuous, starting at 10 am, and children will trade their found (empty) eggs for a bag of goodies to take home, so that we can reuse and recycle the eggs for other participants.Please note that groups of children of all ages will be able to enter the Spring Farm for 15-minute intervals and re-enter. The entrance time for the last egg hunt will be at 12pm. Plan to pose with bunnies and spring themed props, courtesy of Hoboken High School art department. Please bring your cameras and baskets!HFA members are encouraged to bring non-perishable food items to the park for donation to Hoboken Shelter.
http://hobokenfamily.com/?p=9972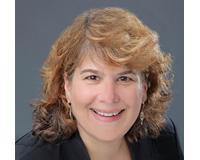 Lauren Blumenfeld is a professional and knows how to get it done. She has been a Realtor since 2008 and has helped hundreds of families buy and sell their home or investment property. As a pivotal mem....