Here Is Why Jersey City Is About To Blow Up
WHY YOU SERIOUSLY NEED TO BE EATING AND DRINKING IN JERSEY CITY
And if that list from THRILLIST isn't enough to convince you, here are 10 more that are worth a visit:
1. South House - Austin, TX comes to Jersey City, NJ
2. Madame Claude Café - BYO French bistro
3. Madame Claude Wine - French wine shop
4. Skinner's Loft - Bar, restaurant, rooftop
5. The Hamilton Inn - Brunch, lunch, dinner, late night
6. Talde - Brooklyn brought to the JC by Dale Talde
7. Sugartown Bakery Cafe - Life should be sweet
8. Razza Pizza Artigianale - The pizza! The pizza!
9. Cool Vines - Wines, beers, CHEESE
10. Light Horse Tavern - Modern American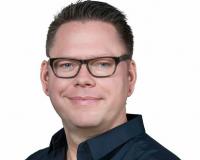 With a degree in Design Marketing from Parsons School of Design, Jeremy Lindberg took the fashion world by storm for 18 years. He successfully worked his way through Paris, Los Angeles, and New York ....