Hoboken Government Emergency Message
The National Weather Service has issued a Blizzard Warning for our area which is in effect from Friday 6:00am through Saturday 1:00pm. Damaging winds and snow accumulation of 10 to 14 inches with localized higher amounts are possible.
Residents are encouraged to monitor the City website, www.hobokennj.org or sign up to receive free email or text updates by visiting www.hobokennj.org/alerts.
For emergencies, call 911 or the Hoboken Police Department at 201-420-2100. Downed power lines should be reported to 911.
Emergency Snow Routes
Residents are reminded not to park along emergency snow routes. Emergency Snow Routes in Hoboken are labeled with street signs that read "No Parking When Road Is Snow Covered." When streets are snow covered, no parking is permitted on these streets (a snow emergency does not need to be declared). Vehicles parked on snow emergency routes are subject to towing. This is necessary to move police, fire and ambulances throughout Hoboken in time of emergency for the safety and welfare of all our citizens. A list and map of emergency snow routes is available on the City website: www.hobokennj.org/snow.
Keeping Sidewalks Clear
Property owners/occupants are reminded that they have six hours after the completion of a storm to remove snow and ice from sidewalks adjacent to their property, along with adjoining wheelchair ramps or curb cuts. Residents are urged to assist elderly or disabled neighbors with clearing snow from their properties. It is illegal to shovel snow back onto streets or onto fire hydrants. The City is responsible for clearing sidewalks around City-owned properties.
The City performs proactive inspections and also relies on citizen complaints to help us identify those property owners that are not meeting sidewalk safety requirements. The vast majority of property owners comply with these regulations, but the City will issue fines to those who do not keep sidewalks clear.
Reporting Problems
To report an unplowed street, unshoveled sidewalk, or other problem, residents can submit an online complaint via www.hoboken311.com. During normal business hours, they can also call the Department of Environmental Services at201-420-2012.
Discounted Garage Parking
Due to the predicted storm, a special rate of $5 per 24 hour period is being offered in Garages B (28 2nd Street) and D (215 Hudson Street) to residents with a parking permit decal or Temporary parking permit placard beginning at 8am on Friday, February 8 through 8am on Sunday, February 10. In addition, Hoboken residents with disabilities who possess either a handicapped license plate or hang tag for their permitted vehicle may also park in the Midtown garage (371 4th Street) for the same reduced rate. Garage space is available on a first-come, first-served basis. Regular rates apply at other times.
Residents who have a parking permit decal or Temporary parking permit placard are reminded that overnight parking (8pm to 8am) is available at a rate of $5.00 in Garages B, D and Midtown every day of the year.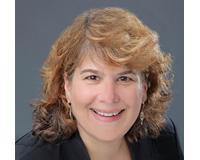 Lauren Blumenfeld is a professional and knows how to get it done. She has been a Realtor since 2008 and has helped hundreds of families buy and sell their home or investment property. As a pivotal mem....