Hoboken Is A Good Place To Be A Buyer Or Seller
It's a great time to buy or sell. According to Zillow, the median home value in Hoboken is now $791,400, compared to $734,819 one year ago. It is predicted that home values will raise another 3.4% within the next year. The median list price per square foot is $749 and the median price of homes currently is $807,500. The median rent in Hoboken is $2,700 per month.
Thinking about buying or selling? Give us a ring: 973-495-6038.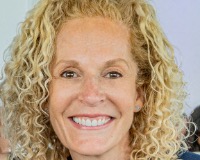 Jill Biggs leads the top-producing real estate team in Hudson County, N.J., a booming market located just outside of New York City. With more than a decade of experience serving Hoboken, Jersey City a....