Hoboken Museum House Tour And Current Exhibit
As you are looking for a home, I would suggest taking some time to learn about the area. The Hoboken Museum will give you a great understanding about the history of hoboken. The current exhibit is about immigrants.
Hoboken, Ellis Island, and the Immigrant Experience, 1892-1924
Dates: August 3, 2014 – December 23, 2014
If Hoboken seems crowded today, with a population just over 50,000, imagine how crowded it was between 1892 – 1924, the peak period of U.S. immigration. Following the Immigration Act of 1891, which established federal control over immigration, Hoboken's—and the entire country's—demographics changed dramatically. During the next three decades, 20 million people immigrated to the United States, and more than half, 12 million, passed through the New York and Hoboken.
https://www.hobokenmuseum.org/events/calendar-of-events/october/house-tour
If you want to just continue to look at homes, in October take some time to look at some of the most fascinating homes of Hoboken during the Annual House Tour.
The Annual Hoboken House Tour on Sunday, Oct. 26, will feature eight to 10 homes and condos graciously opened to visitors by Museum supporters to help us raise funds. Every year, the tour offers a fresh selection of traditional and contemporary homes and condos furnished in a wide range of styles. From turn-of-the century craftsmanship to the beautiful views from a waterfront loft apartment, the tour allows Hoboken to show off its eclectic array of home spaces. Some homes display a designer's touch; others feature the unique tastes and collections of the homeowners.The self-guided tour takes about two to three hours on foot. Houses open at 10 a.m. and close at 4 p.m. All tours start from the Museum, but the homes may be visited in any order. A map will be included in the House Tour booklet, available on the day of the tour. Tickets are $30 in advance, $40 the day of the tour (Museum members pay $30).
https://www.hobokenmuseum.org/exhibitions/main-gallery/current-exhibition
Hope to see you at the Museum.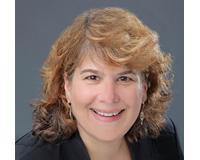 Lauren Blumenfeld is a professional and knows how to get it done. She has been a Realtor since 2008 and has helped hundreds of families buy and sell their home or investment property. As a pivotal mem....