Hoboken Parking Utility Announces Parking Smart Cards New Pilot Parking Regulations
The City of Hoboken's Parking Utility today is announcing the availability of parking meter smart cards and the start of a pilot program for new "hybrid" permit/meter parking regulations in part of northern Hoboken.

Effective immediately, drivers can pay at all parking meters in Hoboken with a pre-paid Hoboken Smart Card. Refillable smart cards ranging in value from $20 to $240 can be purchased at the Hoboken Parking Utility. Once issued, smart cards can be recharged at any parking meter that accepts bills. The City recently installed 24 new parking meters throughout the city which accept paper bills in addition to coins, credit/debit cards and smart cards.
Effective July 1, 2013, the City of Hoboken will implement new "hybrid" parking regulations as a pilot program in part of northern Hoboken.
The new regulations represent a hybrid of existing permit parking regulations and metered zones. Signs in these areas read: "Permit Parking Only. All Others Pay At Meter." Like standard "Permit Only" parking areas, Hoboken parking permit holders may park in these zones at no charge. Visitors and other non-permit holders are required to pay at the meters for up to 4 hours between the hours of 9am to 9pm.
"We hope this pilot program proves to be a win-win for residents and visitors alike," said Transportation and Parking Director John Morgan. "The new rules preserve parking for residents and are more forgiving to our visitors."
Those who violate the regulations in the new hybrid zones will be subject to ticketing. The streets with the new regulations are:
- 15th St from Madison St to Willow Ave (both sides)
- Adams St from 15th St to 16th St (East)
- Clinton St from 15th St to 16th St (East)
- Grand St from 15th St to 16th St (East)
- Jefferson St from 15th St to 16th St (East)
The west side of Adams St, Clinton St, Grand St, and Jefferson St remain designated as "Resident Only."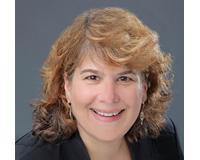 Lauren Blumenfeld is a professional and knows how to get it done. She has been a Realtor since 2008 and has helped hundreds of families buy and sell their home or investment property. As a pivotal mem....