Looking For Some Fun Activities This Weekend
If you are looking for something to do this weekend... even if the weather is bad try...
Jersey City Arts Tour - 25th Annual Jersey City Art & Studio
This two-day FREE event will take place on Saturday, Oct. 3rd and Sunday, Oct. 4th, and will feature more than 800 artists showing a variety of work at galleries, private studios, murals, group shows and pop up exhibition sites throughout the entire city. The Jersey City Art & Studio tour has grown to be the state's largest and premier annual art event and provides opportunities for artists of all disciplines to showcase their work as a community. For more information visit: http://thejcast.com/ http://www.nj.com/hudson/index.ssf/2015/09/jersey_city_art_studio_tour_celebrating_25th_year.html
Or join us at our open houses on Sunday from 12pm to 2 pm
Jersey City
Weehawken
550 Gregory St Apt A4 2 Bed/3 Bath $975,000
Hoboken
325 Adams St Apt 1 2 Bed/2 Bath Parking & Yard $799,000
415 Newark St Apt 5B 2 Bed/2 Bath Parking & Terrace $700,000
805 Willow Ave Apt 5R 2 Bed/1 Bath $499,000
600 Hudson St Apt 1C 2 Bed/2 Bath + Den $939.000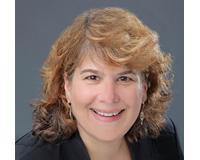 Lauren Blumenfeld is a professional and knows how to get it done. She has been a Realtor since 2008 and has helped hundreds of families buy and sell their home or investment property. As a pivotal mem....