New Year Resolutions and Real Estate
New Years resolutions always start out well, but usually don't end up successful. Once again I am working some of the same resolutions I had in the past. If finding a new place to live is on your list this year - you have several things in your favor to succeed.
Interest rate are still extremely low.

Here is a website that which I often use to track mortgage rates

Mortgage News Daily
Banks are back lending - although local banks that know the neighborhood are a better bet for a successful loan.
Spring market is coming – last year the market started in February. The inventory is low today, but our

group

have been meeting with many potential sellers who are planning to put their homes on the market.
Prices are going up - Hoboken increased 6% and Downtown Jersey City increased 8% last year. (Based on the average sold price from the Hudson MLS comparing 2012 to 2011.)
Happy New Year and Happy House Hunting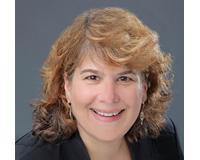 Lauren Blumenfeld is a professional and knows how to get it done. She has been a Realtor since 2008 and has helped hundreds of families buy and sell their home or investment property. As a pivotal mem....