Rebuild Hoboken Grant and Gala Information
Superstorm Sandy has effected many of us in Hoboken and Jersey City. We want to make sure everyone who owns property in Hoboken knows about the Rebuild Hoboken Relief Fund: http://rebuildhoboken.org/#aid
Many people who had their property damaged by Super Storm Sandy are finding that FEMA and their own insurance companies are not reimbursing them for damages. The Rebuild Hoboken Relief Fund is designed to help through grants.
To qualify for a grant, you must have a Hoboken address and a storm-related net loss(the total damage minus that covered by FEMA, insurance and other relief aid) of at least $5,000. An application must be filled out and received by February 9, 2013. This form can be found at http://rebuildhoboken.org/#aid.
If your individual condo did not suffer damages, but the property covered by your condo association did, your condo association may apply. An example would be a six unit condo that has lobby damages. The condo association may apply if they meet the criteria of a loss greater than $5,000 after insurance and FEMA, even if the condo owners themselves do not qualify. If individual condo owners' units do have damages also not fully covered, then those individuals may apply, also.
All donations to the Rebuild Hoboken Relief Fund, financial or in-kind gifts, are accepted through http://rebuildhoboken.org/#aid.
A gala to raise additional money for the Fund will take place at the W in Hoboken, February 2.
For more information see http://rebuildhoboken.org/#gala.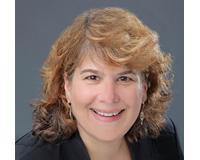 Lauren Blumenfeld is a professional and knows how to get it done. She has been a Realtor since 2008 and has helped hundreds of families buy and sell their home or investment property. As a pivotal mem....